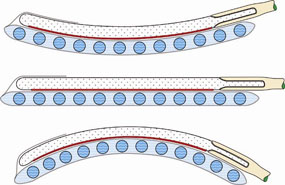 RF ANTENNAS (ELECTRODES WITH EMISSION OF RADIO-FREQUENCY)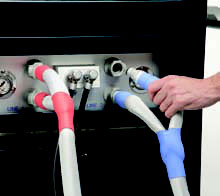 The antennas used by Synchrotherm® are flexible, in order to adapt to the anatomic parts of the patient without compress him excessively. This allows more uniform electromagnetic coupling and better focal concentration of radiations.  

The antennas are fixed by elastic bands, so that the patient is not totally immobilized, allowing the patient to move and making the treatment more comfortable.

The flexible electrodes for the controlled radiofrequency emission, combined with the cooling system, were designed in the '80s and patented for heat therapy devices.


Vedi tutti gli approfondimenti: