EMISSION FREQUENCY
The frequency used by Synchrotherm® is13.56 Mhz, the ideal frequency to achieve the highest penetration in the biological tissues without causing side effects.
 
Lower frequencies can dissolve fat masses up to necrosis, while higher frequencies don't have a sufficient wavelength to penetrate the tissues properly.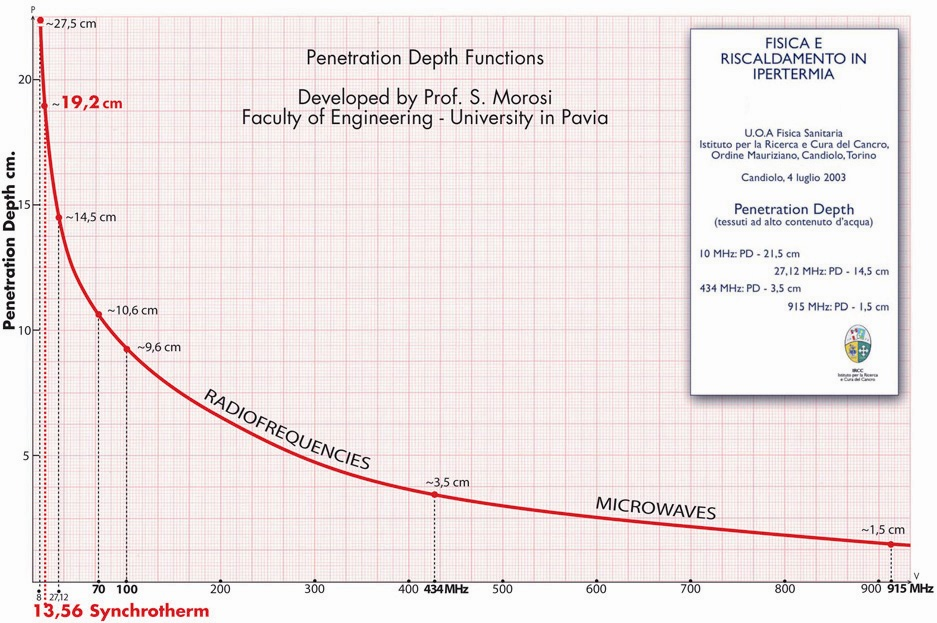 IDEAL FREQUENCY:


It ensures a deep penetration without causing adverse reactions to the tissues it passes through.
LOWER FREQUENCIES: 


They penetrate in depth but the wavelength is too short so they can cause necrosis of the fat masses.

HIGHER FREQUENCIES:


 

They do not penetrate in depth because the wavelength is too long.